July 10, 2014
Summer life.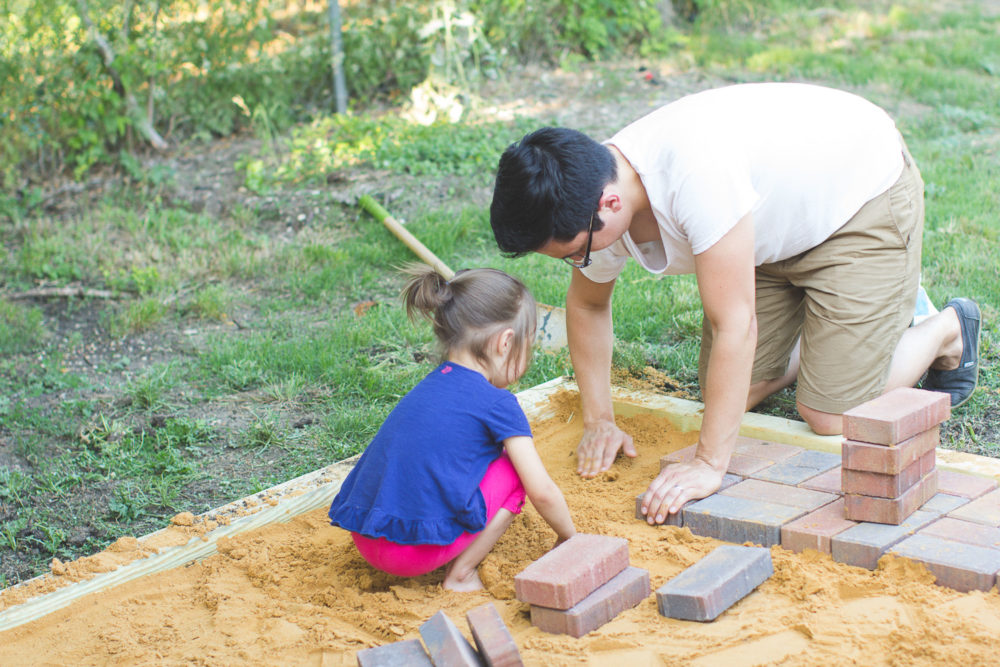 I've always had a love/hate relationship with Texas summers. Mainly because your seat belt buckle should not be capable of giving you 1st degree burns… not to mention the mosquitos and those pesky gnat things. To make the summer more bearable we decided to build a little patio in the back that has the perfect amount of shade in the evening and to try our hand at growing tomatoes.
A good friend of ours came over to teach us how to build the patio. We started out by making a square, but quickly realized we wanted a bigger space so we expanded it a few weeks later. Not a bad first project if I do say so myself. It's going to be even nicer in the cooler months when we can break in the chiminea and roast marshmallows.
*Side note* It's July, which means we are celebrating Christmas in July and listening to Christmas music all month. I think I'm going to plan Christmas dinner to finish off the festivities. I love Christmas. That had nothing to do with this post, but I thought I would share so you can think I'm crazy or be jealous that you don't have that tradition. That's all.
ANYWAYS…
Lyla is my little helper. Every evening after dinner we make our way to the yard to water the tomatoes and flowers which usually turns in to Lyla asking to play in the "sprinkles." She's a great helper and NEVER, EVER FORGETS TO FEED THEM. EVER. Alas, they are growing.
I really enjoy our house and our outdoor spaces.
Oh, and here is a little before and after of our Roma tomatoes in a bucket. Today there are 16 tomatoes on the plant about 2.5 inches long!
You might also like
January 12, 2017

December 2, 2014