September 21, 2015
Pickin' Pears – Dallas, TX Lifestyle Photography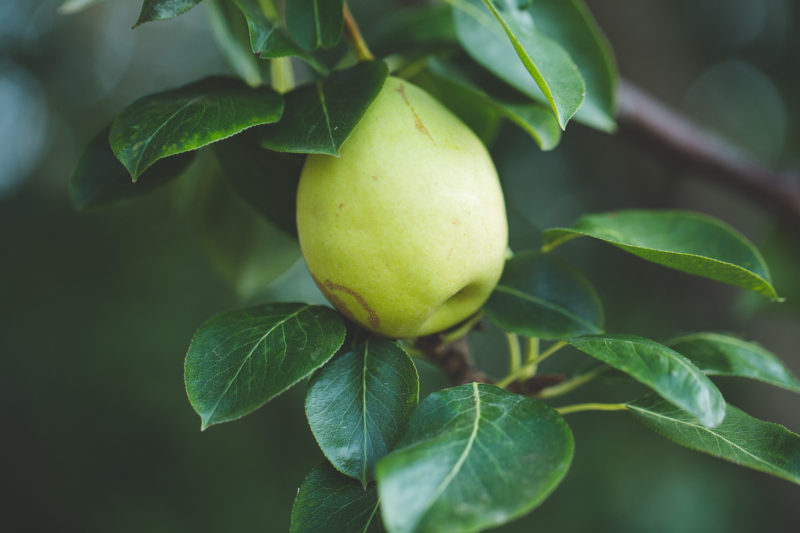 My grandparents' house holds some of the clearest memories of my childhood. As a military kid for most of my life, we would go back to their house every summer to visit friends and family. Once, my dad was stationed on a remote assignment for a year and we lived there with my mom. During that year my brothers and I would play this game where we would try and guess what my grandma was cooking for dinner based on the smell of the porch and entry way as we walked into the house after school. She can make some killer enchiladas.
When I was a small child her backyard seemed like a never ending maze of things to see and explore. It was the home of some epic baseball games, a wagon that was set on fire, lots of bike riding, and tent making. When we were kids, some of the trees were as small as twigs and others were as tall as the house. As with all stages in life, some tree have broken and died while the younger, smaller ones are now as tall as the house. I can remember helping my grandma put the bricks around the pecan tree so we wouldn't run it over with our bikes and now its branches provide shade for the back half of the yard.
Then there was pear season. The best of exploring and imagination happened during pear season. We used those pears for everything and there were still tons of them that ended up in the "jerky" pile for the dog. My favorite was pear baseball (quite a sticky game). Growing up it never crossed my mind that one day I would bring my own children to their backyard to pick pears and create memories. I'm so grateful to have a grandmother who wants to continue these traditions as a family.
You might also like
August 26, 2014

August 30, 2016