September 2, 2015
Meeting Theo – Dallas, TX Birth Photographer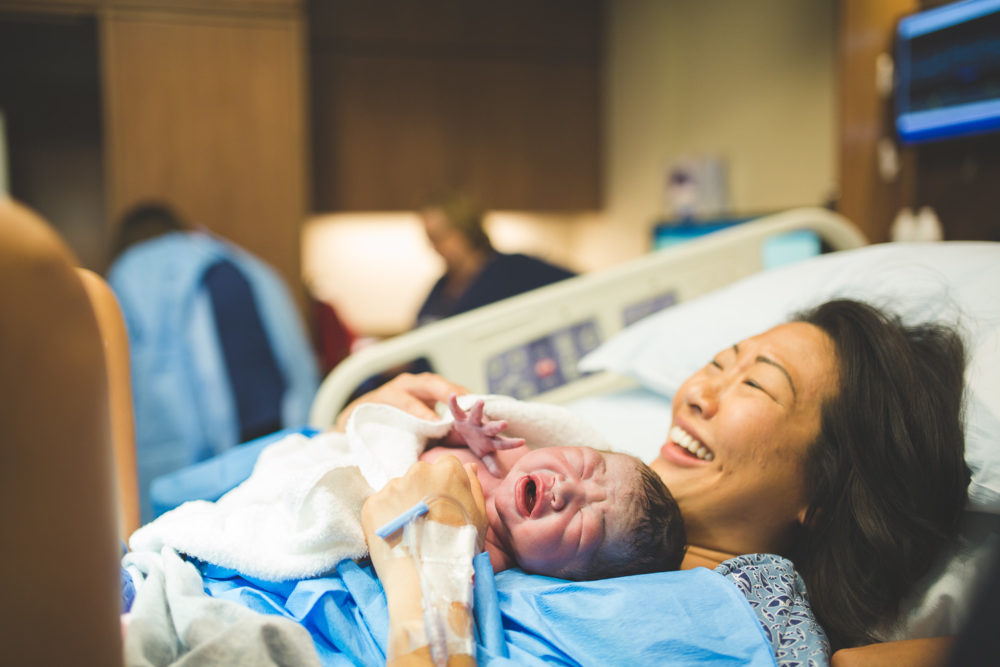 As a birth photographer it is not uncommon for me to go to a hospital a few times a month. It was a little weird getting used to the hospital environment at first, but I quickly acclimated to the ebb and flow of the labor and delivery ward. Each hospital is different and so is each birth. Some mothers want it to be silent while they concentrate through contractions others want to be distracted, some choose to do their birth without medication and some choose to get an epidural or something to help manage the pain. For a laboring mother the whole birth process from start to finish is insanely exhausting, then you get to start the real marathon: raising a child. My job as a birth photographer is to capture the story of the day, complete from start to finish. So that when everything is said and done the parents will have the complete story and be able to remember even the smallest of details that would've otherwise been forgotten in the excitement of the day.
Theo was a very cooperative little baby. I had just sat down to eat some dinner with a friend when I received a text saying that Anna was in labor so I packed up my fajitas and made the drive to Flower Mound. When I arrived she wasn't as far along as the nurse had initially thought, but made quick progress over the next few hours. I had a great time chatting with Anna and her husband, Ben, while she labored. We all assumed it would take a little bit longer than we had anticipated because Anna was just so calm. We all laughed and joked together almost the entire time she was in labor, right up until the last 30 minutes when things turned more serious. She pushed for just a minute and then out came Theo, perfect and crying.
Life is so precious, I'm so grateful to have a job where I can witness the miracle of a new life coming into the world.
You might also like
August 19, 2015

January 3, 2018