January 4, 2016
Corban's Birth – Waxahachie, TX Birth Photographer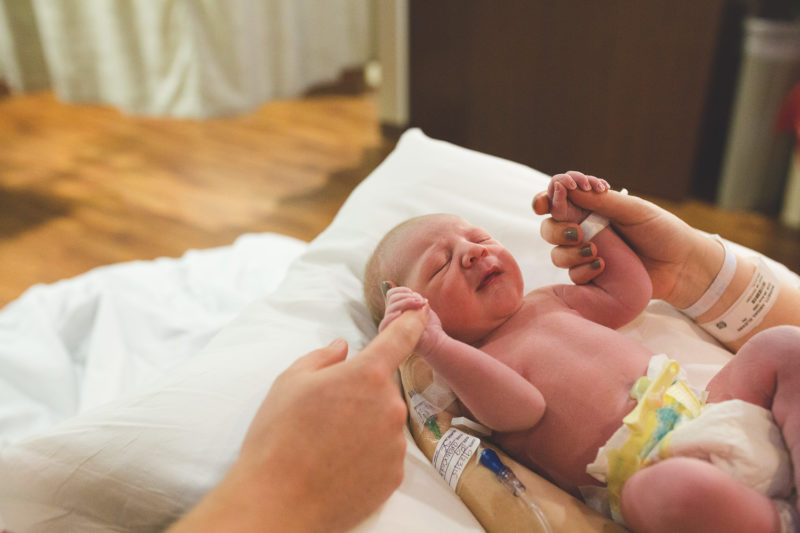 As I think back on 2015 there are several things that stand out to me. This was the year that I decided to take a leap into unknown territory. I was scared and unsure of myself, but I had a feeling deep inside that told me this was the right thing to do. I posted in a local Mom's facebook group asking if anyone would let me photograph their birth. Crazy right? No one would let a stranger into their birth space… within 10 minutes I had 25 people interested. I was in shock and so excited all at the same time.
I knew if I wanted to be a birth photographer I needed to change up my gear bag a bit. I sold a lens and bought 2 more, networked like crazy, and bravely waited as my "on call" window approached for my first client. I was terrified, excited, and so ready! Somehow I knew it would be a life changing experience.
From the first moment I stepped in the door everything felt so right. Even after hours of waiting for the baby to arrive I was energized like I had never felt with other sessions. Don't get me wrong, families, children and newborns are wonderful. But there is something so sacred about witnessing a new life coming in to this world.
So this is what I do. I am a birth photographer. I will still take on weddings on a case by case basis, but my primary focus is here.
Meet Corban…
On the first day of fall, little Corban made his grand entrance.
You might also like
April 27, 2015

August 26, 2014