May 12, 2015
Bag Gardening – Waxahachie TX, Lifestyle Photographer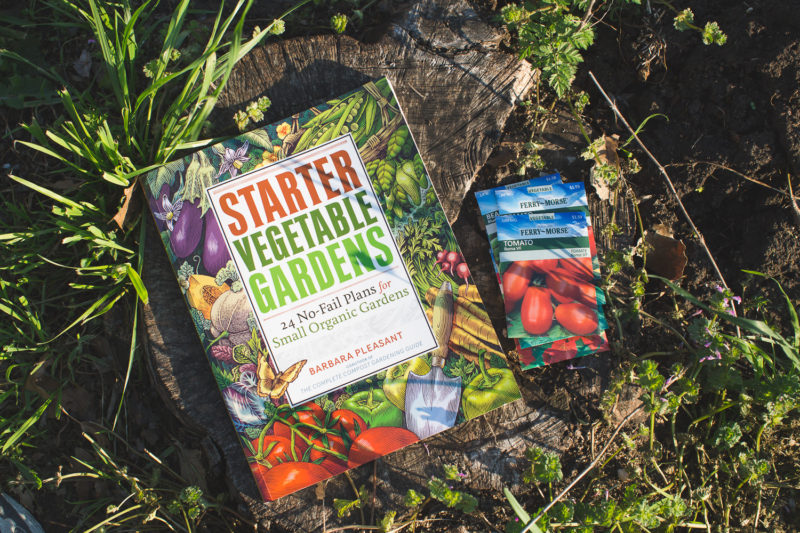 Some of you may remember one of my first posts on this blog about our little herb garden. In case you missed it, let me fill you in. We are not gardeners over here in the Baca household. We have a house plant that is hanging on for dear life (although it is about 6 years old now) and we grew a small herb garden last summer in a wooden planter box that Chris had specially made for my birthday the year before. We kept these little plants alive for a couple of months and even grew a few small tomatoes in a paint bucket. The tomato plants grew rather large, but most of the fruit developed end rot and were inedible.
So we decided to try something a little different this year. Chris gave me a book on bag gardening for Christmas and we have been planning our garden ever since. The basic concept is that you take bags of soil, cut the top off, mix it up with some organic fertilizer, and poke drainage holes in the bottom of the bag. This method is supposed to be really great for beginners. So we started off with parsley, rosemary, sage, thyme, oregano, basil (the snails ate it ALL), snap peans, green beans (Paisley smashed them), and a salad blend.
The snap peas, green beans, basil, parsley, and salad mix were all planted from seeds directly into the bags of soil. The herbs were seedlings from the local nursery.
The 3rd week we planted the onions, tomatoes, and squash (we forgot to start the seeds indoors so we bought seedlings from the nursery…oopsie) and built the pea trellis. I had no idea the peas would climb so high. Unfortunately, we eventually lost a whole bag of peas due to the snails chowing down on them.
Week 5 we were very skeptical that the squash would survive. Most days they looked barely alive and extremely limp. We were worried we were over watering then we were worried we were under watering. Thankfully we had some heavy rains daily for a week or so and they grew VERY quickly (the rains also brought Lyla and Paisley's favorite puddle). 
Not knowing how large the lettuce was supposed to be, we waited a little too long to harvest it and it was very bitter. Later we found out that the leaves were way too big and we should've started harvesting it a week sooner. Lesson learned. Going into the 6th week we saw our first squash! We were too scared to eat the squash blossoms even though Gordon Ramsay (and Chris's dad) said they are delicious… maybe next year.
So far the snails have been our biggest problem. They ate all the basil, a bag of snap peas, and are going after the squash like crazy. Lyla thinks they are the best and collects them in a pot. We are not so thrilled. Paisley's role is to get as muddy as possible and sneak into the puddles fully clothed… she isn't as friendly to the snails as Lyla.
As we continue into the summer I'm very much looking forward to all the recipes we can make with the squash, tomatoes, onions and herbs. I don't know that we'll have enough snap peas for anything but a snack, but we are SO PROUD that we grew them from seeds!
You might also like
February 27, 2015

May 12, 2016